AGSA Staff Members
With a 100% USAG Safety Certified, and background checked staff, AGSA offers a premium gymnastics education from former athletes who understand the mechanics of movement.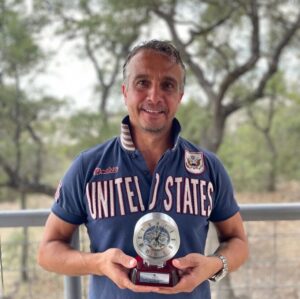 Vladimir Vladev
Owner
With over 25+ international medals, Vladimir Vladev is a 1989 Master of Sport and International Master of Sport since 1993. Additionally, he is the 2010 & 2014 USAG JO Coach of the Year, and the 2015, 2018, 2019 USAG Elite Coach of the Year. Since 2016 he is working as National Team Coaching Staff and master of sport with USAG. Coaching numerous national, and international medalists, he is one of the most decorated coaches in the United States.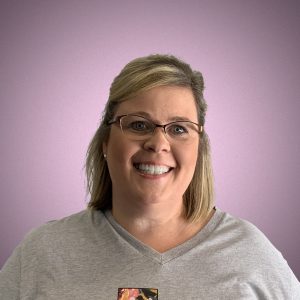 Jennifer Stone
Acrobatic Office/Team Manager
Jennifer comes to AGSA with over 17 years of Manager experience. She has been involved exclusively in the gymnastics/acrobatics world for the last 14 years. Jennifer holds a position on the Texas State Acrobatics Board for the last 5 years. Jennifer also has her certification in judging as well as meet directing. She received the Region 3 Acrobatics Star Service Award in 2017 and 2022 for her dedication to the sport of acrobatics. She also received the Distinguished Service Award from the Gymnastics Association of Texas in 2022. Jennifer continues to help grow acrobatics in the US and around the World.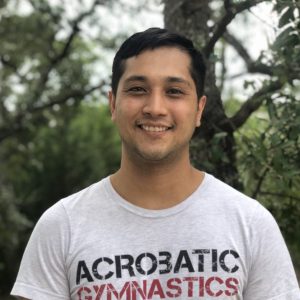 Michael Hassey
Acrobatics Head Coach/Program Director
Over 16 years of coaching experience in multiple fields from dance, gymnastics, cheer, and martial arts. Coach Michael was the 2015 Region 3 Rookie Coach of the Year, 2021 Region 3 Elite Coach of the Year and brings an array of skill sets to the AGSA Acrobatics Team as the head coach.

Josh McCoy
REcreational Program Director/Team Coach
Coach Josh comes to AGSA with an array of knowledge in skills and years in both martial arts, gymnastics and tumbling. Josh has done a fantastic job in streamlining our recreational classes so the athletes are receiving the best opportunities to grow in gymnastics and tumbling.
Kaeylarae brogden
Acrobatics Team Coach Levels 7+
Kaeyla is a wonderful asset to have here at AGSA. She comes to us with 18 years of gymnastic and acrobatic experience. She was the 2018 National Champion, served on National Team for two years and earned the gold medal at the 2019 Pan American Championships.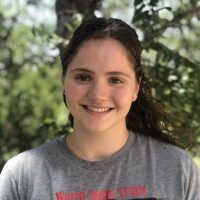 Brianna Rosier
Gymnastics/Tumbling Instructor Head Coach – Performance Team
Brianna brings 14 years of gymnastics and acrobatics knowledge and experience to AGSA. She has won many titles throughout her acrobatics career and advanced up to senior elite.
Evelynn Plummer
Gymnastics/Tumbling Instructor
Evelynn has been a part of the AGSA family since 2014 and joined the AGSA Acrobatics Team in 2015. Evelynn holds many titles throughout her acrobatics career but the highlight would be attending the 2022 World Age Group Championships and bringing home a Silver Medal.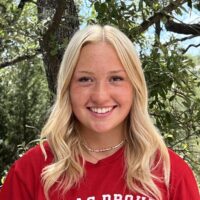 Cassie Andrews
Gymnastics/Tumbling Instructor
Cassie Started Gymnastics when she was 2 and joined the Acro team at AGSA when she was 4 years old. Her love for the sport brought home many competition medals, a 2nd place at Nationals as well as an alternate position for World Team. She was a USA National Team member for 3 years. Cassie retired from the Acro Team in 2021 and has remained part of the AGSA family, now joining the Staff.
Her desire to Coach what she loves and having fun with kids is an exciting new chapter for her at AGSA.