With one of the largest Junior Olympic Acrobatic Gymnastics Teams in the country, AGSA is home to numerous Gold, Silver, and Bronze World, and International Medalists including Aubrey Rosilier and Emily Davis, Silver Medalist at the 2021 World Championships and Allyson Stone and Ayla Vargas, 2022 World Age Group Bronze Medalists.
Davis / Rosilier Combined
With over 4.5 million views, this video of the combined performance by Aubrey Rosilier and Emily Davis, demonstrates the amazing acrobatic ability of this dynamic duo. Their performance at World Championships in Antwerp, Belgium earned them fifth place, and international acclaim. The musical artist "Disturbed" even gave them a shoutout on the use of their rendition of "The Sound of Silence".
More information of this amazing pair, and other Texas Acrobats can be found online at txacro.com

USAG Registration
Due to new SafeSport policies, USAG is requiring that parents of athletes renew the athlete USAG Membership themselves. A link to do this is sent to your e-mail when team documents are returned.
Team Documents
After your child's partnership has been finalized, you will have a meeting with your partner parents, and your child's coach. During this meeting, you will receive a team handbook detailing various policies, and requirements that are expected of team members and families. Three pages at the rear of this handbook must be filled out, and returned.
Team Fees
Team fees are due on the 15th of each month, and must be paid during the months of August – January. Amounts due can be found in your team handbook, or by contacting the facility office.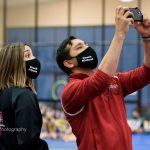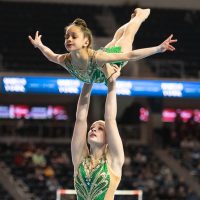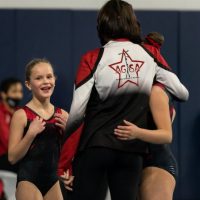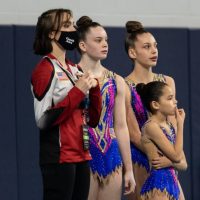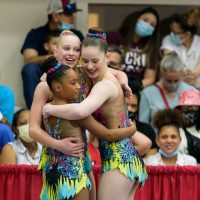 Competition Schedule
This is a proposed schedule only, and may not be the final dates and locations.
PAGU Championships
Bogota, Columbia
Region 3 Acrobatics Clinic
Baytown, Texas @ TAAG
AGSA Mock Meet
San Antonio, Texas @ AGSA
WOGA Classic
Frisco, Texas @ WOGA Frisco
AGSA Mini Meet – Levels 2-6
San Antonio, Texas @ AGSA
TAAG'S Lights, Camera, Acro!
Baytown, Texas @ TAAG
BGC's Spring Fling
Boerne, Texas @ Boerne Gymnastics Center
AGSA Mini Meet – Levels 2-6
San Antonio, Texas @ AGSA
Vegas Acro Cup
Las Vegas, Nevada @ The Rio
GOSA Mini Meet – Levels 2-6
San Antonio, Texas @ GOSA
Texas State Meet
Boerne, Texas @ Borene Gymnastics Center
Region 3 Championships
Frisco, Texas @ WOGA
USA Gymnastics Championships (Nationals)
Tulsa, Oklahoma